Dental veneers are a layer of porcelain or resin filling material that we place on top of natural teeth to:
> Improve their shape or size
> Cover dark staining and discoloration
> Make your smile look straighter
> Provide fast aesthetic results
The Veneer Procedure
Depending on the type of veneer you select, the procedure will vary slightly.
Traditional porcelain veneers require us to shave back a little bit of your natural tooth, then take an impression. Our lab creates the porcelain veneers and then returns them in 1-2 weeks for us to bond in place.
Composite veneers use filling material to cover and reshape the tooth without relying on an offsite lab to make the restoration.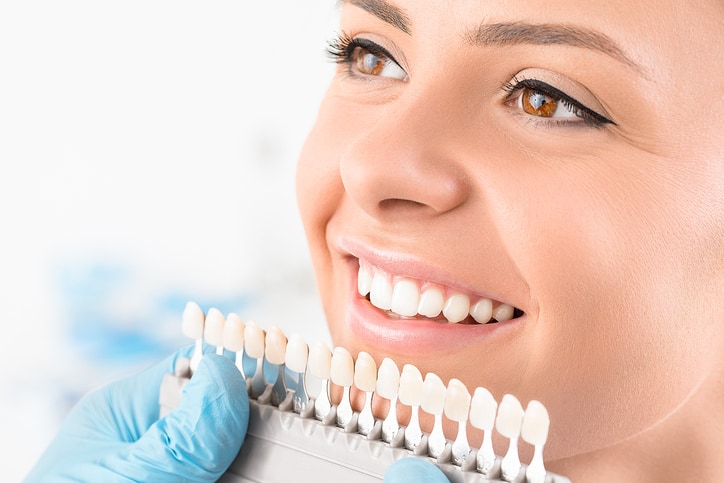 New Patients
Your first visit with us is a time we set aside to get to know you and understand your most significant oral health needs. When you ring up to make an appointment or Book Online, our receptionist will fit you and your family in at a time that's the most convenient for your busy schedule.
Emergency Dental Care
Dental emergencies happen every day. That's why we're prepared to see you straightaway, for fast pain relief. If you've experienced a dental emergency, the first thing to do is contact our office. The sooner we can see you, the better we can help. In many instances, saving your tooth requires professional attention within the first hour.
Dental Fillings & Restorations
Mouthguards & Nightguards
Open Hours
Monday to Friday      9:00 am - 5:00 pm
Saturday                      9:00 am - 2:00 pm
Dental Fillings & Restorations
Mouthguards & Nightguards
Open Six Days a Week
Dental Veneers in Kilburn | Blair Athol | Regency Park | Prospect | Wingfield | Enfield | Dudley Park | Adelaide | Richmond | Paradise | Brighton | Croydon Park | Angle Park | Ferryden Park SA | Churchill Dental Studio